Plants are a beautiful way to bring the ambiance of nature into your office. More than that, plants create a calming atmosphere, cleaner air and a sense of connectedness to the environment. There's a lot to love about a little greenery!
If you're interested in bringing the benefits of plants into your office space, contact Interior Landscaping of Houston Inc. about interior plant leasing in Houston, TX. Not only will we help you choose the right plants for your space, we'll maintain them and educate you about them. We make it easy to increase the appeal of your workplace.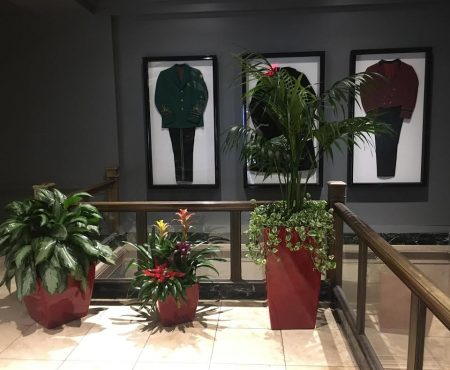 Interior Landscaping Services
There's so much more to interior plant rentals in Houston, TX than just picking a plant and putting it somewhere. It's a process that takes a professional touch! Knowing which plants to choose based on the environment or where to place them for maximum benefit is both a science and an art. Interior Landscaping of Houston Inc. handles the complete process of bringing plants into your office:
Choosing and placing small and medium-sized plants
Maintaining plants via irrigation, pruning/trimming, fertilization
Educating customers on the benefits of plants
Swapping in new plants based on season or preference
We're familiar with every plant in our care. Our technicians are trained in horticulture, design and plant care. They even participate in continuing education classes yearly to enhance their individual knowledge and necessary skills! All this means well-placed plants in your office.
Hypoallergenic Considerations
Worried about allergies or sensitivity to certain types of plants? Not a problem! We accommodate sensitive occupants by choosing hypoallergenic trees, shrubbery and flowers. We'll make sure you get all the benefits of greenery in your office, without the sneezing, itchy eyes, red nose and other unwanted side effects.
A Few Plants Go a Long Way!
Ready to explore the different options we offer for small and medium-sized plants? Consult with our knowledgeable professionals today at 713-880-2066 and let us introduce you to the right plants for your space. We'll handle everything, so you can enjoy the many benefits of plants in your office.