Decorating your commercial interior with plants and festive foliage is a great way to increase the appeal of your workplace. Matching the right pots and containers with the décor or bringing in seasonal plants to brighten the mood will get people to fall in love with your interior!
Interior Plant Landscaping of Houston, Inc. takes care of all this and more! With a full range of interior holiday decorations in Houston, Bellaire, Aldine, or Jersey Village, TX, our interior landscapers coordinate planters and containers along with seasonal décor and plants, giving your office year-round appeal and plenty of cohesion.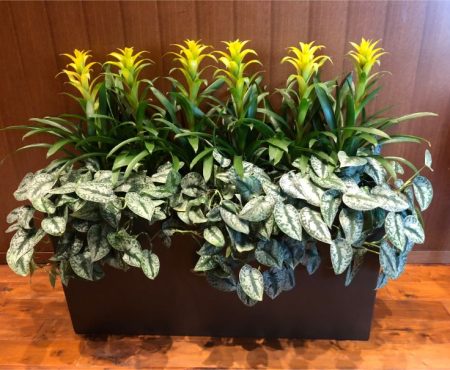 Interior Plant Planters
Every indoor plant needs a planter or other container to house it. We offer a huge variety of options, always handpicked to accent the appearance of the building and your existing décor. We take into account size, color and geometry to pick out a planter that makes your plants a natural part of the environment they're in.
For outdoor plants—such as those on balconies, patios or entryways—we also have terracotta pots in a variety of shapes and colors. For all plants, we properly irrigate and treat for pests, while keeping the foliage trimmed and aesthetically correct.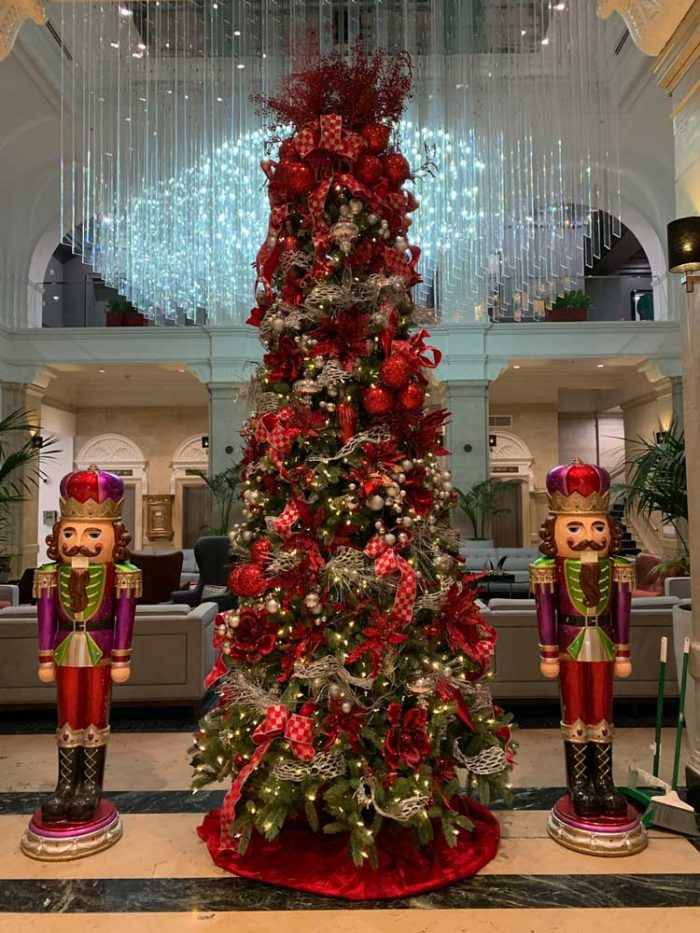 Christmas Décor
When the holidays roll around, look to us for interior holiday decorations in Houston, TX! At Christmas time we offer live Douglas Fir trees (7′, 9′, 12′ and taller), as well as artificial trees (7′, 9′, 12′ and taller). We handpick our live trees from a local tree farm prior to Thanksgiving, making them fresh and long lasting. When we deliver, we also decorate your tree in a variety of themed choices using faux ornaments, garlands, lights, a tree-topper and a skirt. We come weekly (3-4 weeks) and check the tree for water.
In addition to trees, we also supply red, white or pink 6″ poinsettias for a truly festive touch! And, for businesses really looking to embody the Christmas spirit, we have many sizes of wreaths, typically decorated with lights, faux ornaments and hand-made bows.
Complement Your Décor with Plants!
The right plants, combined with decorative planters and containers, will lend themselves to your overall interior décor. Seasonal festive plants and interior holiday decorations will take things up a notch during the right season. Let Interior Plant Landscaping of Houston, Inc. provide you with all this and more, so you can truly enjoy the presence of holiday or tropical interior plants in your workplace. Contact us today at 713-880-2066 to learn more.